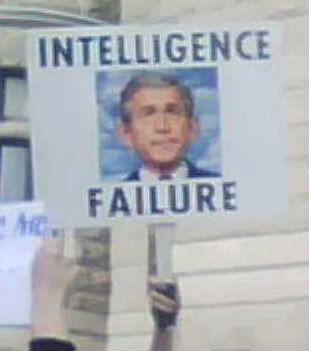 President Bush and John McCain were in town today raising money for the McCain campaign.
I attended a "High Road for Human Rights" anti-war rally in protest to the visit. http://www.democraticunderground.com/discuss/duboard.php?az=view_all&address=389x3354711

(Above are a few of the funny signs I saw there)

It was incredible. So inspiring.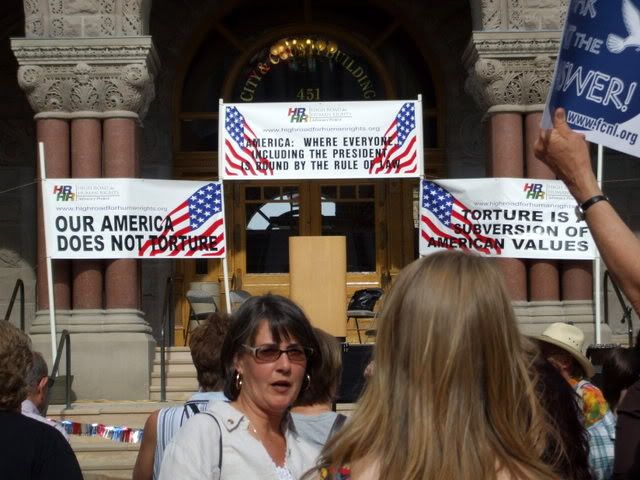 This was the stage where the protest was held. The brunette with the bangs is Kathy Snyder who spoke. Her son was killed in Iraq last year.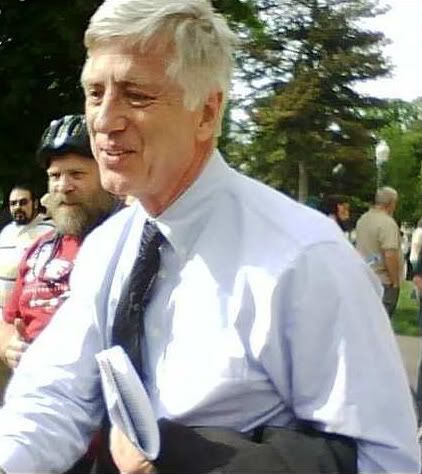 Rocky Anderson was there. http://en.wikipedia.org/wiki/Rocky_Anderson
I actually spoke with him for a few minutes! he is a wonderful, intelligent, and personable man. It was an honor to meet him in person.

There were three other speakers besides Rocky.

Dan Ellsberg http://en.wikipedia.org/wiki/Daniel_Ellsberg
Marshall Thompson http://www.asoldierspeace.com/reviews.html
Kathy Snyder http://www.sltrib.com/News/ci_9361322

I could go on and on. It was a great experience.